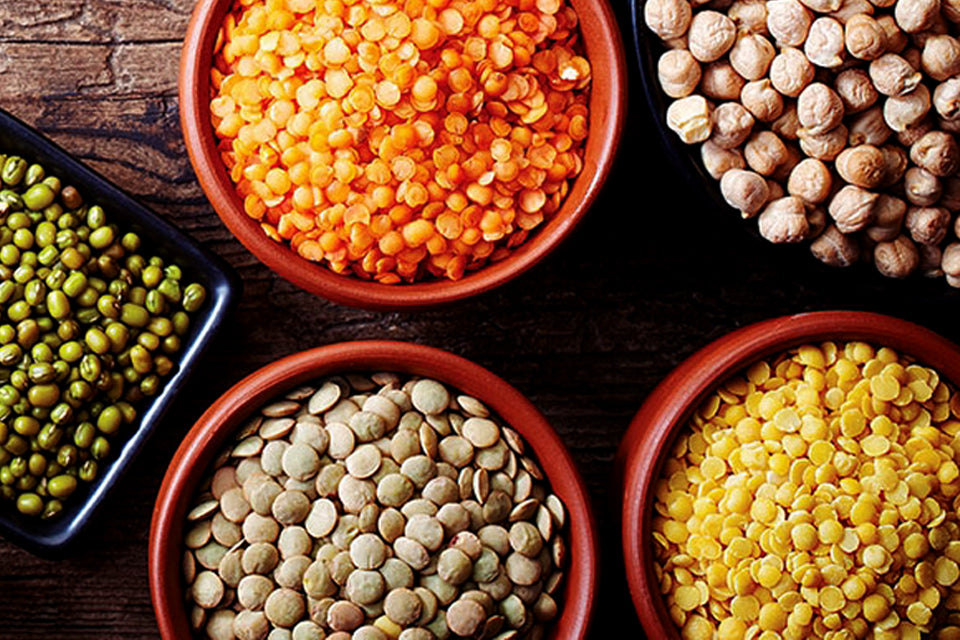 Sep 30, 2020
by

Neil Chotai
Dals are one of the most cooked ingredients in Indian Kitchen. Commonly eaten with rice and roti, Indian dals are well-recognized for their huge varieties, distinct flavours and nutritional benefits. As per your taste, you can either relish rice with tur or arhar dal or eat jeera rice with dal makhani made from sabut urad dal. Some other varieties are chana dal, moong dal, masoor dal and so on. Dal lovers can easily buy Indian dals online from a well-established and licensed UK based store. 
Sometimes, it happens that you throw a party at home and expect scores of guests. But due to some reasons, only a handful of guests attended the party and consumption of the food item is much below than expected. You know that rice and sweet dishes will be consumed easily the next day in the same forms but what about leftover dal? If your family members are fussy eaters, you cannot simply serve that dal again. But believe it, you can do much more than your expectation with the leftover dal. So, you need to think out of the box to use the dal in a creative manner. Here are some of the stellar ideas that help you to use Indian dal in innovative ways.
Dal Parathas: Parathas or Paranthas are Indian bread used for stuffing and dipping with larger meals. Commonly used with mix vegetables or curries, you can make a lip-smacking breakfast by making parathas from leftover dal. Simply take flour and add the leftover dal. Do not forget to add little bit of salt and red pepper powder to get the required taste. While preparing dough, make sure to add water in a little quantity. Once your dough is ready, prepare dal parathas and serve them with some lime pickle or chutney.
Dal Tikki: Tikki are small versions of cutlet and look like a falafel. For preparing dal tikki, you need to add little gram flour, salt, asafoetida powder, green chillies, red chilli powder and chopped onions to the leftover dal. Make small rolls of the dough and roll some semolina or sooji to get a crispier texture. You can either shallow fry these tikkis or fry them over a hot pan. Once your dal tikki is ready, you can either serve it with chutney or add one tikki between two bread pieces and serve it in a veggie burger style. For this, you can buy Indian dals and related grains online from a UK based grocery store. Just like tikki, you can even make dal cutlet. While preparing the mixture, you can add items like mashed potato, grated carrot and bread crumbs. These cutlets need to shallow fry until they turn golden brown and serve with tamarind or chutney. Both tikki and cutlet are good choices when it comes to evening snack items as both are healthy and tasty.
Dal Toast: If your family members are fond of eating different kinds of toast, give a try to Indian dal toast. The recipe is easy to follow. Add chickpea flour (besan) to the leftover dal along with red chilli powder and salt. Make a thick paste and use spoon to spread the paste on a bread piece. You can use pan to make a toast or skillet. In the pan, pour some oil and toast one side of the bread and repeat the procedure with another side. As per your toast, you can even add different ingredients in the paste like some grated cheese, onion, etc.
Dal Pakora: Pakora is one of the most versatile dishes, easy to prepare with a variety of ingredients. A perfect mid-day or evening snack, people of all generations enjoy pakoda as an evening or breakfast meal. For preparing dal pakoda, add chickpea flour to the leftover dal along with spinach, chopped onions and leftover vegetables. Add salt and pepper as per your taste. Make a thick paste with all these ingredients, Shallow fry them by making small balls and serve with chutney or ketchup.
With so many recipes possible with leftover Indian dal, it is not surprising if you feel like cooking extra dal every time to make these delectable dishes. However, in order to enjoy the real taste, buy Indian dals and grains online from a reputed UK based grocery stores in the packing of 1 KG or more.