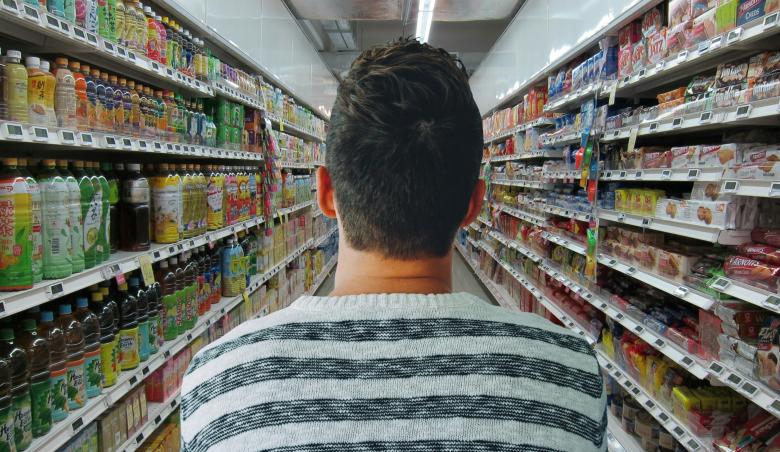 Jun 19, 2020
by

Abdullah Zafar
Do you really feel whenever you visit the nearest supermarket or grocery store, you end up buying more groceries than required? If yes, you are not the only one who feels this thing. A majority of people feel that visiting the nearest grocery or supermarket store and purchasing groceries is a tiring, time consuming and an expensive affair. We cannot avoid buying groceries but we can avoid visiting the supermarket by buying Indian groceries online in the UK.
There are scores of benefits of online purchase of grocery right from time saving, cutting down on travelling to availing discount offers. But online shopping is not always cost-efficient. You might wonder, how?  It happens that the sight of certain items compels a person to make an impulse purchase.  Moreover, attractive discount schemes like "buy 2 get 1 free" or "all items under £5" spoil the plans of making an informed purchase. So, if you want to buy Indian groceries from the UK based online store, act smartly by adhering to the following tips:
Prepare a Shopping List: Before start searching for grocery items, make a list of groceries, which you actually want to purchase. Keep the list handy whenever you are browsing an online Indian grocery store. This ensures that you are buying only those items which you actually require.
Decide an Upper Limit: "How much is too much?" is one question, which only you can answer well. Online stores also follow marketing gimmicks like buy 4 at discounted rates and so on. So, if you have added 4 packets of black ural dal in 500 grams packing in your cart, think wisely do you really need 4 packets in a month? If you buy groceries on a monthly basis, you can better evaluate your monthly consumption and make a purchase accordingly.
Remain Flexible- Inventory available at online stores is different from what you see in brick and mortar stores. There you get plenty of options to choose. If you are unable to find the brand of your choice, you can instantly pick another brand placed nearby. But the scenario completely changes while buying Indian groceries online from the UK store. There is a possibility that you will not find your brand and you need to pick some unheard or local brand.
Keep Tracking Shipment and Delivery Charges – You can significantly save on the fuel cost by buying groceries online. However, if an online store is applying shipping and delivery charges, it will nullify the cost benefit. Thus, read the policies of online stores carefully and understand when they are offering free shipping and delivery. Many grocery stores offer free doorstep delivery when the order costs exceed the particular limit. So, keep adding item in your cart and simultaneously keep a check on the total cost. If possible, exceed the cost limit for getting free home delivery.
Do not Wait for Last Moment: Most of the online stores give assurance of the same day or the next day delivery but things remain uncertain in online shopping. Unlike offline shopping, you cannot get items instantly. Thus, place an online order minimum one week before you actually need them.
Use Grocery Coupons: Terms like cashback, coupon code and discounts are common with online shopping.  Many online stores offer promo code for the first purchase to customers. Customers can even find discount codes online and apply them to get the bargained deals. The word of caution is read the terms and conditions of discount coupon thoroughly. It is because some coupons offer discounts on selected brands only. So, check the coupons and wisely use them. You can even use digital wallets for making payment as reputed grocery stores provide cashback when a customer makes payment via a digital mode. 
Compare Prices of Online Grocery Stores: It makes sense to compare the prices of various online grocery stores before placing an order. In the UK, customers can buy Indian groceries online from a number of convenience stores. Customers can choose any one store that maintains extensive stock of grocery items, offering delivery at their locations, offering discounts and giving assurance of timely delivery.
So, implement these smart tricks while purchasing groceries online and feel the difference. You will realize that mindful online shopping results in huge cost saving in the long run.