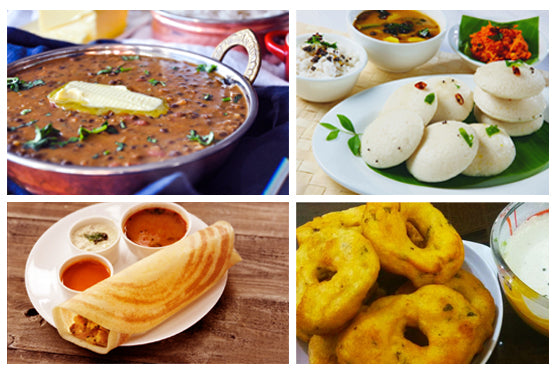 Dec 28, 2020
by

Neil Chotai
Black urad dal chilka, popularly known as split black gram, is one of the most common and popular lentils across the world. Loaded with proteins and vitamins, it is an integral part of North Indian as well as South Indian cuisines. If you are on a trip to India, do not forget to relish the taste of wide recipes made from urad dal chilka. It is a versatile pulse that occupies a special place in Punjabi cuisine as well. In whatever form you eat, the two things will remain the same: it needs to soak for 6-8 hours and the final dish is really delicious. Because of its versatility and high nutritional profile, it is popular around the globe and you can even buy urad dal chilka online in the UK at affordable rates.
Before discussing the recipes, let's take a quick look at different ways that people incorporate the urad dal chilka in their daily diet:
In North India, dal makhani is one of the famous recipes prepared with urad dal chilka and commonly consumed both with white or brown rice and chapattis.
In South India, urad dal chilka is a staple dal used for preparing idli, vada and dosa. These three preparations are further served with coconut chutney and a vegetable soup popularly known as sambar.
In other countries, people buy this dal for preparing flour for bread.
In Sri Lanka, it is equally popular and used for making Uttappam, and served with chicken curry, fish and vegetables.
Many athletes or bodybuilder eat the sprouted form of urad dal chilka in salads or as a high-protein snack item. For this, they soak whole bean dal in water until they sprout.
Now, let's learn the recipes of the two most popular dishes prepared with urad dal chilka. The first recipe is dal makhani.
Ingredients Required: Black urad dal, turmeric, tomatoes, garlic, ginger, vegetable oil and kasoori methi (optional).
Recipe: Soak the dal overnight. In the morning, cook the lentils in a pressure cook till the time it becomes tender. The golden rule is that even if you are preparing it for 2 people, you need to boil it for a minimum of half an hour. You can even add half a teaspoon of mustard oil or ghee during boiling. This will fasten the cooking process.
Now, you have two options to cook the dal. The first option is while cooking the lentils, add all other ingredients as aforementioned and allow the lentils to cook for a minimum of 30 minutes till the time they become soft. The other recipe is to boil the dal separately and prepare tadka in another pan. Add ghee, asafoetida powder, ginger, garlic, turmeric, salt and tomatoes. Cook tomatoes till they become soft. After that add boiled lentils and keep stirring it for a minimum of 20 minutes. For rich taste, you can even add cream or milk. Whatever method you choose, the end dish would be lip-smacking. Do not forget to garnish it with either kasoori methi or coriander leaves before serving with roti or rice. To get a good taste, buy high-quality urad dal chilka online.
The second recipe is urad dal idli and dosa. For them, ingredients required are rice 2 cups, split black urad dal - ¾ cup, methi or fenugreek seeds -1/2 tsp, water as needed and salt as per taste. Of course, you need an idli maker for making idlis.
Method: Soak rice and dal separately for a minimum of 3-4 hours. Once it is soaked, use a blender to make a fine puree of rice and pour them into a container. After rice, take urad dal chilka in the same blender to make a fine puree and even pour it into the same container. Add salt and mix well. Cover it and allow it to ferment overnight. The very next day, you can get your barter for preparing idlis or dosas.
While preparing the batter, you should keep in mind the following tips:
For making idlis, the batter must be frothy and foamy. If it is not frothy, avoid making idlis as they will not become soft; try dosa instead.
For idlis, pour the mixture in an idli stand and steam it for 10-15 minutes. Once it is cooled, you can taste it.
If you are preparing dosa, add little water to get the required consistency.
You can eat both idli and dosa with vegetable soup or sambar and with coconut chutney. You can even store the batter for 4-5 days in a refrigerator.
So, if you are bored of eating dal makhani and willing to try a new dish, buy organic urad dal chilka from the UK based
online grocery store