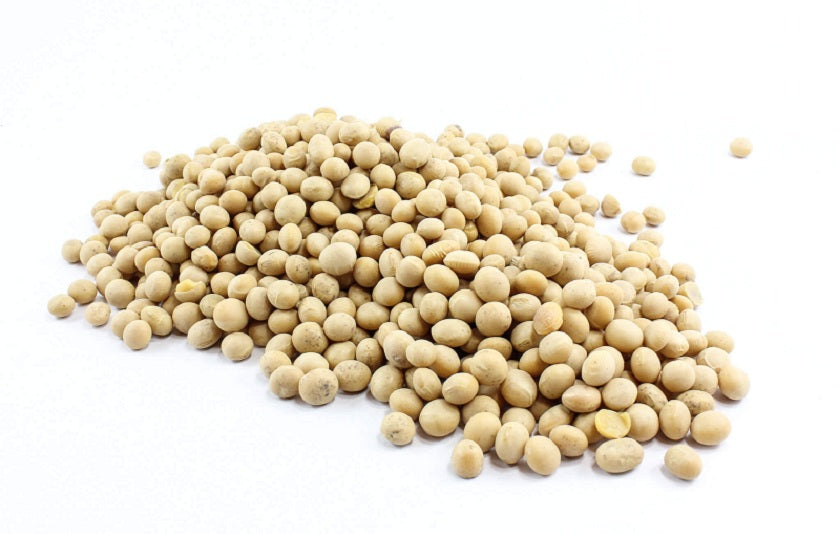 Feb 19, 2020
by

Anis Ahmad
When you are left in a maze as to what to cook for your family on a daily basis, soya serves you right and solves all problems related to cooking. Now, do not worry anymore about nutrition, soya is here is meet all your concerns related to health and wellbeing. It is a food item that is complete in all respect and is easily consumed.
Soya Bean is energy food rich in protein and has very less fat content. This bean is a lactose alternative and is a great supplement to people who wish to continue with a veggie diet and still maintain their daily protein requirements. The soya is usually green that ensures that you stay with nature and its products. There are also other forms of soya like brown, yellow and black. All the soya forms are high in protein, while they also contain fats, carbohydrates, salts, and other elements. This organic food completes your nutrient needs and is very delicious to eat. It can be cooked with spices and coconut milk that add extra flavor to the dishes prepared.
Relying On Soya Alone
People rely on soya beans as they are a great source of vitamin, minerals and insoluble fibre content. As it is an organic diet so it is a good replacement for other non-vegetarian diets. Essential nutrient requirements are met by consuming the soya beans. Soya being the source of essential vitamins, it is included in everyday diet to build a diet regime that works well for all. As a result, major part of your diet chart plans is met by soya beans alone.
Offers Number of Health Benefits
Soya has many health benefits. It has some chemical compounds that do wonders to human body. One of the compounds is phytoestrogens, a chemical largely found in plants. There are many kinds of phytoestrogens found in plants and the one found in soya is known as isoflavones. This compound is very important for it can prevent breast cancer in women. So, when you are consuming soya stay assured that you won't suffer from cancer-related issues. Phytoestrogens prevent accumulation of excess oestrogen in human body and helpto balance the ratio of oestrogen and progesterone.Soya beans also have other chemicals like Phytosterols. These plant compounds are structurally made in a way to match cholesterol and steroid hormones. The presence of phytosterols inhibits the absorption of cholesterol as it jams the absorption sites of cholesterols. This is what makes the soya an invaluable diet for your heart. It takes care of your entire body and prevents any damage to nerve tissues due to the presence of excess cholesterols.
Packed and Stored in Dry Packs
Soya beans are usually dry-packed to reach out to consumers. The packets are made available to people in different weight ratios. It is good for you to purchase soya from local stores or you can Buy Soya Beans Online UK. The price does not vary and remains at the same market price. So, while you are buying online you can still enjoy the comfort of buying from home. Then you are saved from going out in stores to buy a soya bean pack. Buying online eases a lot of your daily kitchen affair and saves your precious time.
Prepare Some Lip Smacking Recipes
Soya is prepared as many tasty recipes. It is mixed with vegetables to make a vegetable curry. This veggie is made with a mix of spices, turmeric, cumin, coriander, ginger, and fresh or dried chilies. So, now you can have a taste of your spices along with the soya. Besides, it is also used to make Miso that is a fermented soya bean paste. Tempeh, a dish, is also made from soya that is a textured solid cake made by cooking and dehulling soya beans. Tempeh is a good source of protein, minerals and B vitamins. Tofu is another delicacy prepared from soya milk with the use of calcium or magnesium salts. Tofu is also known as bean curd which is made by discarding whey and processing curds. This bean curd is rich in iron, calcium, and protein. While you keep relishing the lip-smacking recipes, be sure that the soya that you consume would certainly meet your mineral and nutritional needs.
Not Just AVeggie Recipe
Soya is a nutritional addition to fish. Salmon and soya salad is great to consume. Soya beans are also added to other forms of fish curry. It adds a lot of joy in the way food is consumed. A high nutritional value is maintained while you enjoy the non-veggie recipes. It adds to the joy of dinner and your body's nutritional need is fulfilled.
Widely Consumed Everywhere
On a daily basis, soya beans are widely consumed in the UK and other parts of the world. It is easy to prepare recipes of soya as not a very expert hand is required. Consuming soya fulfills the everyday need forprotein consumption. As it is a plant product, so the protein easily assimilates into the body system with no problem of digestion.
So, this product is an absolute must-have at homes and can be served to all family members.