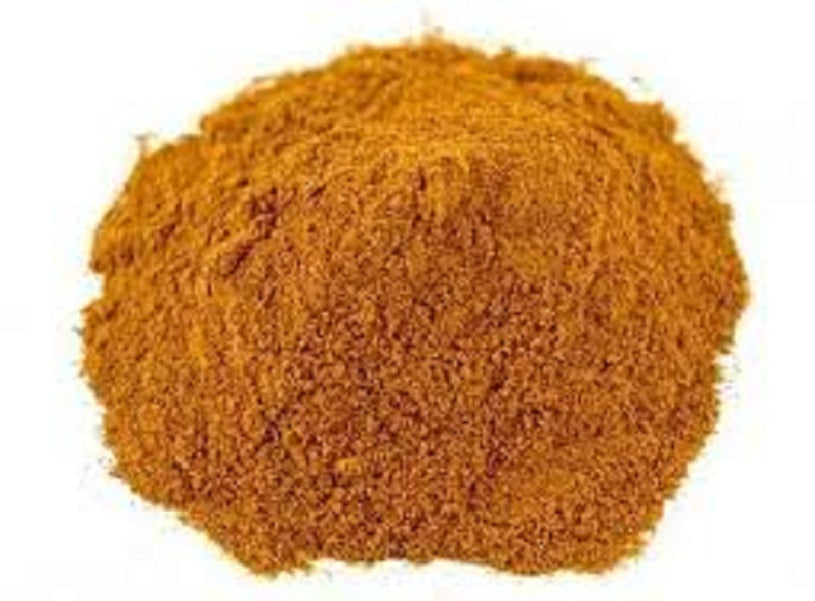 Mar 02, 2020
by

Ahmed Chaudhry
Cinnamon, a plant product, is obtained from the inner bark of trees belonging to the genus 'Cinnamomum'. Plants of this family are grown extensively in Sri Lanka, Brazil, the Caribbean, India and some other parts of the world. This plant produce serves as an excellent spice for food that we eat.It mixes well with any curry that is being prepared and complements your taste buds. So, any dish that is prepared with Cinnamon becomes a delicacy that you would always love to eat.
Found in Raw and Powered Forms
Cinnamon can be brought from shops as small sprouts that can later be grinded or used as pieces. Ceylon Cinnamon Powder is also found packed in containers to be used directly while preparing curries. Both the types are authentic in quality. The only thing about the powdered form is that it is grinded and packed to save time of consumers. But, yes if you still have some percentage of doubt left in your mind about quality of powdered cinnamon, then go and buy the raw ones. They are sure to live up to your expectations of delicious curry preparation.
Prepare Chicken Curry with Cinnamon
Cinnamon is largely used to prepare chicken curry. The use of this powder in chicken curries lends a very sumptuous taste to the dish.The curry,when prepared with tomatoes,potatoes,chicken pieces with the added gentle flavour of Cinnamon is a delicious preparation. This dish when is served to guests saves your reputation for it is mouth-watering. You and your guest shall relish every bit of the preparation.
Prepare Vegetable Curry with Cinnamon
Vegetables of any season are cooked with Cinnamon. Just Buy Ceylon Cinnamon Powder Online UK and use it to prepare a vegetable curry by using other ingredients like garlic, curry powder, turmeric, and cayenne. Any kind of vegetables like sweet potatoes, carrots, eggplant, broccoli can be easily used to prepare a marvelous veggie dish. The preparation is simple. You just have to make a sauté or boil chopped vegetables with all necessary flavours, spices, Cinnamon and other ingredients. Cover the dish and let it simmer for a few minutes and there you have the veggie dish ready to be consumed.
Cinnamon Quills used in Beverages
Several lifestyle beverages are prepared with Cinnamon Quills. If you are a food enthusiast and wish to have something like a bed tea then prefer to have a spice tea in the morning. Tea prepared with Cinnamon has an enlivening taste and can make your day get started. In the course of the day, you can prefer to have a beverage prepared with Cinnamon and milk. It is a very healthy drink as there is nothing like caffeine found in coffee. Another good beverage to have is a simple Cinnamon drink made by boiling Cinnamon Quills in water and later garnishing with walnuts.
Cinnamon Rolls Make it a Special Morning
No other Roll is better than Cinnamon Rolls. This yummy delectable is made in many ways. It can be a sweet roll, delicious cream roll, a roll made from bread dough and more such forms. The recipes have a basic ingredient that is Cinnamon powder that adds to its flavour. The rolls are home-made recipes and are very delicious in taste. It makes your morning special as you can have them before leaving for office.
Mood Booster
Place a cinnamon stick in your mouth and you will instantly feel its warmth. It serves as a mood booster. Any day if you are feeling like you want an off day and not really getting started, consider taking a small quill of cinnamon. It does wonders and lifts your mood.You can complete your day's work in style and energy. If you don't like to have it raw just prepare a hot tasty drink of cinnamon and then see how well it works.
Cinnamon powder is the best ingredient to be used in food item preparations. The best part is it can be used in all kinds of foodstuff. There is no limitation as to where and how it should be used. You are free to consume it in anyway you like. It pampers your taste buds and boosts your energy levels. This spice goes well with all kinds of curries and so it is widely consumed.