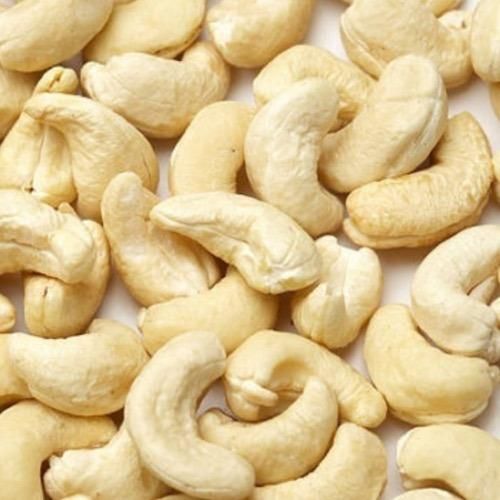 May 19, 2020
by

Abdullah Zafar
Around the globe, the cashew nut is considered one of the most popular nuts and highly nutritious snack items. People of all ages binge on this healthy snack item owing to its rich creamy taste and innumerable health benefits. Eating a moderate quantity of nuts proves to be effective in reducing the risk of a stroke, heart attack, developing type 2 diabetes and dementia. Owing to the growing popularity of nuts, many people are buying cashew nuts online even in the UK from grocery stores. Let us uncover some of the less-known facts about this super-food item.
A Brief Overview about Cashew Production
Cashew nuts require a warm and tropic environment along with ample space to grow. It is native to North-eastern Brazil. During 16th century, Portuguese exported it to many other countries including India, Nigeria, Vietnam to name a few. Ideally, they require temperature above 77 degrees Fahrenheit (F) for growing but many farmers grow in temperatures above 50 degrees F as well.
Cashew nuts are usually grown on a tropical evergreen tree, cashew apple. Interestingly, the nuts do not grow inside the cashew apple; they hang from the bottom instead. They are completely visible and exposed but well protected with a tough shell. For getting the nuts, it is necessary to pick the entire fruit. After removing from the bottom, cashew nuts are dried and the process of shell removal takes place. Surprisingly, just like nuts even cashew shells are equally useful for waterproofing and making lubricants. Many people believe that cashew nuts are beans owing to their bean-like shape. This is the reason, many times, they are referred as kernels and seeds too.
Cashews Harvesting
The best part with the growth of cashews is they do not demand much care as bats and birds easily spread them to different places. However, people need to safeguard their growth from potential dangers that may destroy all cashews during harvesting. Inside the cashew nuts, caustic acid is present that may pose serious health problems if handled by an amateur. Experienced farmers wear protective clothing like a long-sleeved shirt, goggles and gloves for protecting eyes and hands and heavy boots and long pants while harvesting it.
To start with the harvesting process, ripe fruit needs to remove from the tree. For processing, farmers use the sun's energy to dry them. Many farmers even opt for freezing of cashews instead of drying. After drying or freezing, cashew nuts are stored up to two years for safe consumption.
Meaning of Cashew Nut Grades
Based on the size, color and shape of the kernel, cashew nuts are graded into various categories. If sources to believe, there are as many as 33 different grades of cashew kernels available in the market. Out of them only 26 grades are available and exported commercially. The cashew nut grades are as follows:
W- 180: It is the "King of Cashew Nuts". These varieties are larger in size and the most expensive too.
W-210: Popularly known as Jumbo nuts, they are smaller than W-180 yet comes with a hefty price tag.
W-240: It is an attractive mid-grade cashew nut and reasonably priced. They have a nice appearance and smaller in size. One can easily buy W-240 cashew nuts online from UK based stores at affordable rates.
W-320: This variety tops the chart when it comes to worldwide availability. W-320 is one of the most popular varieties amongst cashew kernels.
 W-450: It is the cheapest variety and the smallest also. Due to cheap prices, they are popular among consumers.
Some cashews come in whole kernels form whereas some come in pieces and baby bits. Depending upon the size, the uses vary. For instance, whole kernels cashew nuts are a popular pick for bakery items. They have a natural taste and popularly consumed in roasted form as a snack item. The cashews available in small pieces are commonly used for making sweets and bakery items. Baby bits or granules are common ingredients for preparing cereals and topping for ice-cream. It is easy to make cashew paste from baby bits and used in a variety of Asian cuisines for rich and creamy flavour.
The trend of buying cashew nuts online in UK is growing owing to attractive offers and fast doorstep delivery. Buy premium quality of cashew nuts and prepare easy-to-make recipes like vegetable cashew roll, yogurt dip with cashew and cashew salad dressing.