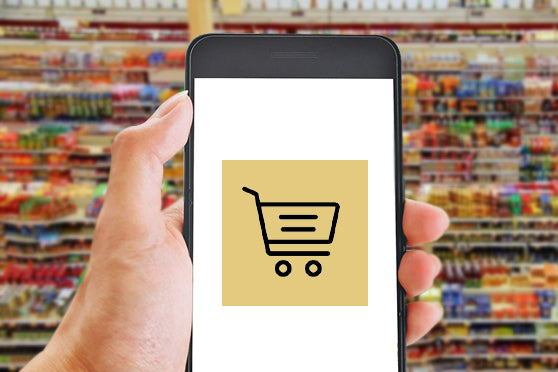 Dec 16, 2020
by

Neil Chotai
Indeed, it is true that online shopping has made our life easier and simpler. Whatever we want, it is easily accessible simply by searching for an online store and placing an order. A year back, the scenario was not as similar as today at all. People preferred doing grocery shopping from the nearest supermarket in pre-COVID times have turned towards online grocery shopping during COVID pandemic. Similarly, in the UK, people have started buying Indian groceries online more than ever and the trend seems to continue even today when the situation has improved a lot.
Now, the question arises, why those people, who never prefer buying groceries online, are reported to be using the online medium? Why they are reluctant to visit their favourite and nearest supermarkets of late. Of course, we all can guess, everyone is taking precautions and avoiding outside exposure wherever possible. But is this the only driving factor? The answer is NO. Indian online grocery stores in the UK shared the fact that the list of new customers is increasing day by day, not to forget to mention the list of loyal customers is equally voluminous. Besides exercising precaution of maintaining social distance, there are other factors that led to the growth of online grocery shopping trends in the UK.
Factors Increasing the Popularity of Online Grocery Shopping
Freedom to Place an Order 24*7: These days people are following the work from home culture and even companies are respecting their decision. Due to a hectic work schedule and the pressure of working calmly and without any disturbance from home, homemakers seldom get the time during the day to purchase groceries. Even if they get it, they usually keep postponing the task for weekends. But what if your groceries will not last till the weekend? In this case, online shopping is an instant solution as there is no opening and closing hours. You can place an order and buy Indian groceries online from a UK based store even at the eleventh hour of the day. This is one of the most attractive features giving a level of comfort to people to place an order after their working hours.
Saving Time and Money: This is a no-brainer. Time is the most valuable resource. When you buy groceries physically, you simply need to set 2-3 hours aside for doing shopping. And, if a grocery store is far away from the home, the total time involves including commuting may go up to 5 hours. While making an online purchase, you can complete the entire task in less than an hour. Need not to mention, it saves your money also which would otherwise spend on travelling.
A Variety of Options to Choose. If you want to buy any items say flour, the store displays all brands of flour in which it deals with on the screen of your mobile or PC. You can just implement the filter option and select the flour of your brand with ease that too without running anywhere.
Fast Doorstep Delivery: It is easy to guess that when a person buys groceries online, he looks for convenience in every form. So, he always expects that a store offers fast doorstep delivery. However, not all online Indian grocery stores in the UK offer free doorstep delivery. Most of the stores have a policy that if the order exceeds beyond a particular limit, they will get free doorstep delivery. But customers are so much interested in a doorstep delivery that they do not even mind paying something extra for availing this service.
Asking for emergency delivery by choosing a time slot, easy to amend the order after a few hours of placing it, getting the best quality of products at best rates, etc., are some other advantages of buying Indian groceries online from a reputed UK based store.
During the COVID pandemic, people have realized these benefits and they are enjoying this trend even now when the situation is far better. So, if experts feel that the trend of online grocery shopping in the UK is going to stay for a long time, they are somehow right. After all,
online Indian grocery stores in the UK
continue to offer them fresh produce, doorstep delivery and ease of placing an order 24*7 even if they start going to offices or start following their pre-COVID routine.