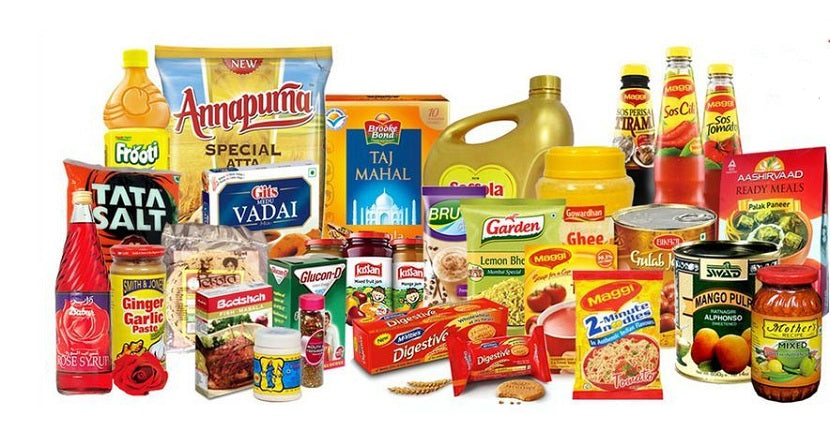 Mar 17, 2020
by

Ahmed Chaudhry
Did you ever wonder about getting Indian grocery items delivered at your residence in the UK. There is no need to ponder over your imagination anymore. Indian Grocery Store UK Online is here to make it practically possible. Now, get all your favourite Indian Groceries at your doorstep by ordering online. The pace at which we deliver items is very fast for which our customers admire us a lot. A variety of grocery items are packed and listed on our site. So you can just see them on your computer or mobile screen and get them ordered. Just surf through our online store and find groceries that you would prefer to include in your daily meals.
Place orders for Beans, Lentils, and Pulses
All the legumes and edible seeds that are available in the Indian market can now be found in the UK in our store. They are rich in protein, high in fibre, and low in fat. Bringing them home is great excitement as you will love their flavours and taste. In India, beans, pulses and lentils are eaten on a daily basis as they are considered a part of staple diet. Now, you can also include them in your list of staple diet staying in the UK. Cooking the lentils and pulses are rather very easy as they boil at low stream. They leave a creamy texture when the cooking gets over. As our customers in the UK always ask us to keep them in our store, so we bring the best beans for you from the fields of India.
Eat Crispy Snacks
It is very awkward to think about meals only. A day has a beak-fast and evenings too and all of the day time is not meal time. The evenings demand something crispy that is an addition to your tea or coffee. Get delicious snacks from India and make your evenings feel better. It includes a whole range of items like Chips, Bhaji, Pakoras, Puri, Samosa, Chana, Bakarwadi, Mixture, and others. They are prepared to make your morning bed-tea taste very delicious and the evening munchy. So, smack your lips while you get the taste of Indian snacks.
Have Delicious Chapattis
It is possible to buy delicious chapattis without even having to prepare them. The chapattis are prepared from flour by expert connoisseurs who are very detailed about techniques to make great chapattis. These are then packed and listed on our online store. So, you can just bring them home, open the pack and have them. There are all types of chapatti breads available. Tandoori style bread, plain bread, masala chapattis, garlic and coriander naans are all listed for placing orders. Now, enjoy your meals in Indian aroma and stay worry-free as you can easily escape the cooking part.
Tasty Nuts and Dried Fruits
Nuts and dried fruits form the basis of a variety of tasty dishes. As they are prepared and packed in traditional Indian way so you can also eat them raw after opening your pack. Now, bring home the most popular fruits like dry apricot, yellow sultana, green sultana, dates, almonds and nuts. It is very easy to buy them from Indian Grocery Store UK Online. It takes you to a new realm of health and taste.
Get the Taste of Rice
Everything remains incomplete without relishing the taste of Indian rice. It fills your belly and adds flavour to your life. Basmati rice, long grain rice, and oriental rice are ornamental and you can keep them as your staple food. It is also easy to cook all of these varieties. Just boil by adding appropriate amount of water. Then serve it hot. It really tastes delicious and can be eaten with any curry, meat or chicken preparations. Rice fills you up sumptuous!
Papads, Pickles, and Chutneys
Add an extravaganza to your taste buds by including papads, pickles, and chutneys with the food that you eat. These add-ons can be taken anytime of the day. They can be eaten with rice, chapattis, and all curry preparations. Pickles make your food great to eat with added flavours and chutneys are always appetizing. Papad preparation is easy as it is cooked with dry heat or simply fried. Papad is a complement to any food item that you take at any time of the day.
Make use of Curry Paste and Sauces
To have curry paste in your kitchen makes it very simple to cook. It is readymade paste, packed and delivered to you. So, you can add some curry pastewhile you are cooking without having to grind and paste masalas in mixers. The paste gives culinary delights as you can use itto prepare many types of curry. To have sauces in your fridge is also very important as sauces are good in taste and make your morning breakfast or evening snacks delicious.
It is very necessary on your part to Buy Indian Groceries Online in the UK and get the tastes of India staying in the UK. Then the meals you prepare are relished by friends and family.We bring you only the best items from India and so you can stay confident about the quality of products listed in our store. Make your day better, get the taste of Indian delicacies, and eat healthy. We have all grocery items listed and you can easily buy whatever you want from India.
Our food items are affordable and we promise to deliver to you in just no time. We are there to help you find the items that you were searching for a long time. So, now you can eat whatever you want to and stay delighted by savouring foods that are Indian delicacies.