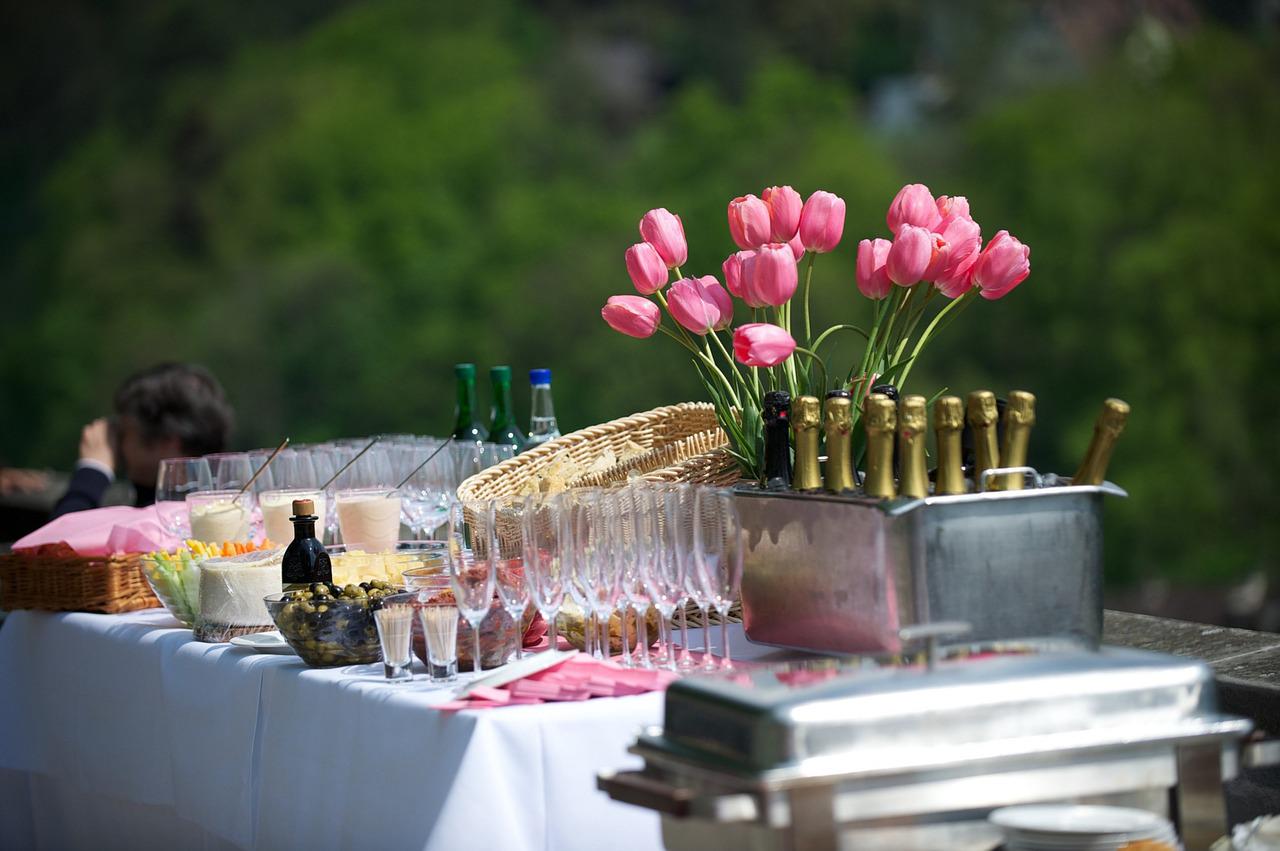 Jun 16, 2022
by

Ash Mason
Summer wedding season is finally here and amongst the sunshine, flowers and holiday vibes summer weddings, events and festivals are usually more relaxed and often hosted outdoors. Although the events are more casual, doesn't mean the food has less importance.
If you've got summer weddings on your calendar then please take a few minutes to get to know the most popular wedding and food trends that you'll be seeing a lot of in the next few months.
Rose petal confetti
Dried rose petals have become increasingly popular in recent times. Whether your customers want to celebrate a special occasion or you have a business that uses rose petals, it's a beautiful luxurious flower that has remained everyone's favourite. 
Many couples are also looking for weddings without waste and eco-friendly alternatives and dried rose petals are a great option for confetti. It's great for the planet and also leaves a wonderful scent 
Outdoor receptions
At an outdoor reception, a curated herb garden will add interest and make the space more appealing. Herbs like basil, mint, and rosemary are especially well-suited for an outdoor wedding ceremony or dinner. Mixing fresh herbs in with flowers is a great way to add in both beauty and flavour to the setting.
Hummus and pita
No matter your ethnic background, hummus is a great choice for your wedding because it appeals to many cultures. It's also delicious and low-fat, so your guests will be satisfied with what they eat while not feeling like they've eaten too much. Pita can also be cut into different shapes to add some interest to the table.
Food with a little kick
With increasingly adventurous palates and a passion for ethnic cuisine (particularly Asian and Mexican), couples are turning up the heat on their menus with additions such as cayenne, chili oil, or sriracha in spicy seafood dishes and tacos. If couples do decide to go big with the spices, encourage them to balance the menu with plenty of drink options. Carafes of fruit-infused water, sparkling juices, or lemonade will help guests cool down if they get a little too adventurous with their taste-testing.