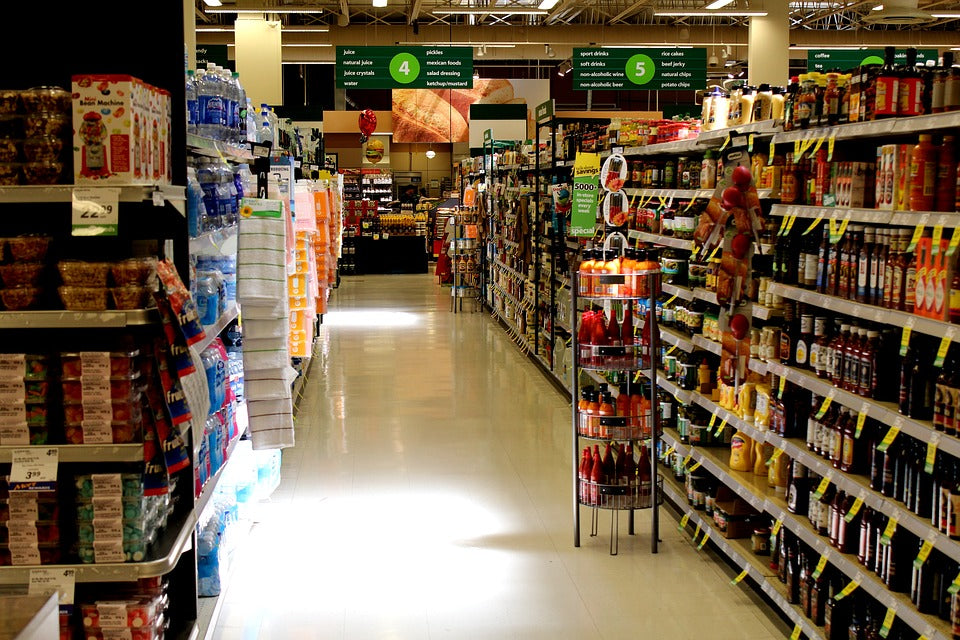 Jul 19, 2020
by

Abdullah Zafar
The trend of online grocery shopping has been increasing across the globe. This is the perfect time when every business is moving online and capturing the worldwide market and online grocery business is no exception. More and more people are looking for online Indian grocery stores in the UK and US for buying groceries online. They feel that online shopping is time and money saving proposition. Indeed, it is true also.  The time spend during travelling and at the billing counter can be used for doing some important household chores. So, it is not wrong to say that buying groceries online is the new normal not for young generation but for adult generation as well.
Fast Facts on Online Grocery Business
In Europe, UK accounts for the largest e-commerce market with 32% of online sales
As per retail analysis of IGD, online grocery shopping is the fastest growing purchase channel in the United Kingdom both in terms of growth and value. In the time span of just seven months, the number of online grocery shoppers increased from 28 to 35%.
In 2019, grocery online shopping includes more women than men. The percentage of women grocery online shopper increase to 31% in the time span of just 1 year.
These surprising facts clearly indicate that buying Indian groceries online in the UK has no more remained a hush-hush issue, but what is more interesting is the trend is catching pace in all generations.
Online Grocery Shopping Across Generations
The young generation understands the advantages of online shopping and they always make sincere attempts to convince their parents to do the same. Factors like transportation, mobility, delivery at the doorsteps are playing key roles in changing the shopping patterns of older generations. Moreover, at many places, youngsters are placing groceries orders for their parents from distant locations. This actually works as a win-win situation for both the parties whereas parents get the groceries at home and children get assurance that their parents are not taking unnecessary exertion. 
Big Grocery Players Driving Online Grocery Market
It is not a surprising revelation that big grocery players like Amazon, Walmart to name a few are dominating the online space. The extensive distribution network, dealing with scores of brands and attractive pricing offers are three factors that make shoppers to stick with these brands. But just like demand is rising so is the supply. Of late, small players are foraying into the field and investing significant amount of money in capital and infrastructure to work seamlessly. Interestingly, small online grocery stores in the UK are partnering with the tech companies for creating a unique online shopping experience for their customers. The main point of different between small grocery store owners and big brands is area of operation. The former operates locally whereas the latter on the national scale.
Adopting New Tactics to Increase Online Grocery Sales
The competition is stiff in the online grocery market. The small players feel a huge threat from big players due to their vast distribution network, and the big players feel small players are eating their profit share by offering fast delivery in the local area. To remain ahead of their competitors, both players are adopting innovative ways to drive more sales and increase their online customer base. For instance, a big player like Amazon has rolled out an offer of free grocery delivery to prime members within 2 hours of placing an order. To offer them a tough competition, small players are offering free home delivery regardless of the order amount at odd hours of the day and so on.
So, it is easy to conclude that the trend of buying Indian groceries online in the UK and across the globe is here to stay for the long time. With the continuous increase in demand, a great scope lies ahead for both the big players and small players to capture the market and flourish their businesses. The only need is creating a better online shopping experience for their customers by adopting unique sales strategy. The UK based customers can easily purchase Indian groceries right from rice, lentils, spices and flour from online grocery stores at affordable rates. These stores even facilitate free delivery for certain orders.