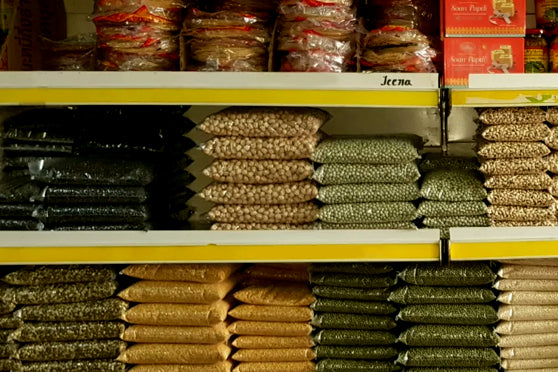 Mar 24, 2021
by

Neil Chotai
Without any second thought, it is evident that the trend of online grocery shopping has gained popularity since the outbreak of the COVID-19 pandemic. On one hand, people were scared of going outdoors and on the other, the nationwide lockdown has worsened the situation. Due to this situation, people started buying Indian groceries online in the UK and getting everything at their doorsteps. Last year, the trend of online grocery buying was even witnessed by supermarkets and online grocery stores. They have been witnessing a myriad number of first-time grocery buyers at their portals and making hefty purchases. If they are satisfied with the products and stores' services, they place repeated orders. Now the question arises as COVID-19 vaccines are available in the marketplace, and people are moving outdoors and returning to their normal routine, will online grocery buying trend continue?
The Trend of Online Grocery Buying
If sources and statistics are to be believed, many online Indian grocery stores in the UK have clearly highlighted that they have not witnessed any drop in their sales in the last two or three months. On the contrary, in many months, they have experienced a surge in sales and profits. They strongly believe that consumer buying behaviour has not changed much even after the introduction of the COVID vaccine in the marketplace. The reason is online buying is safe, time-saving, cost-efficient, and convenient.
Try to understand this simple situation with an example. When a person goes to the supermarket for buying groceries, he needs to take out a considerable length of time from his busy schedule. He needs to wait in a long queue for billing. If he goes by car, he needs to pay parking charges and sometimes, even eats outside which eventually increases his total expense. Now, if he is buying Indian groceries online in the UK, he saves considerable amount of time and money. Simply at the click of a mouse, he can select his grocery items and place an order. So, if offline buying consumes 2-3 hours, online buying hardly takes 15-30 minutes. This saves a lot of time which he can invest in doing some other meaningful activities. Not to mention, when he purchases from the comfort of home, he needs to spend zero amount on travelling. Online buying is easy to done any time in 24 hours whereas, for brick and mortar shopping, you need to visit the grocery store during their working hours only. These are the few factors that customers experienced and analyzed during the lockdown and feel that online buying is much better than traditional form of shopping.
Few Precautions to Follow While Indulging in Online Grocery Buying
If you have been buying Indian groceries online for a long time, you must know the way how to select a reputed online grocery store. However, if you are a first-time user, you should keep in consideration the following points:
Always make it a point to purchase groceries from a licensed grocery store in the UK.
Read the terms and conditions of a grocery store before making a purchase. Make a purchase only when a store offers customer-friendly policies like fast and free doorstep delivery, easy return and exchange, 100% money-back in case of return of goods, etc.
Check the online reviews of a grocery store at Google. The online reviews give a crystal clear idea that whether or not it is a good decision to buy groceries from a particular UK-based store.
Lastly, do not forget to compare the prices of one online grocery store from another. This helps you to make an informed decision and making a cost-effective purchase.
So, in a nutshell, it can be said that online grocery stores are offering convenience to customers and making their shopping experience enjoyable so that they remain loyal to them. Though the spread of Coronavirus was contained significantly in the last few months, the trend of online grocery shopping is here to stay as it offers convenience to end customers. So, if you are running an online Indian grocery store in the UK, it is advisable to keep your customers engaged by making their online shopping experience unforgettable. Believe it, by following this strategy you will remain a long-term winner in the online grocery marketplace.