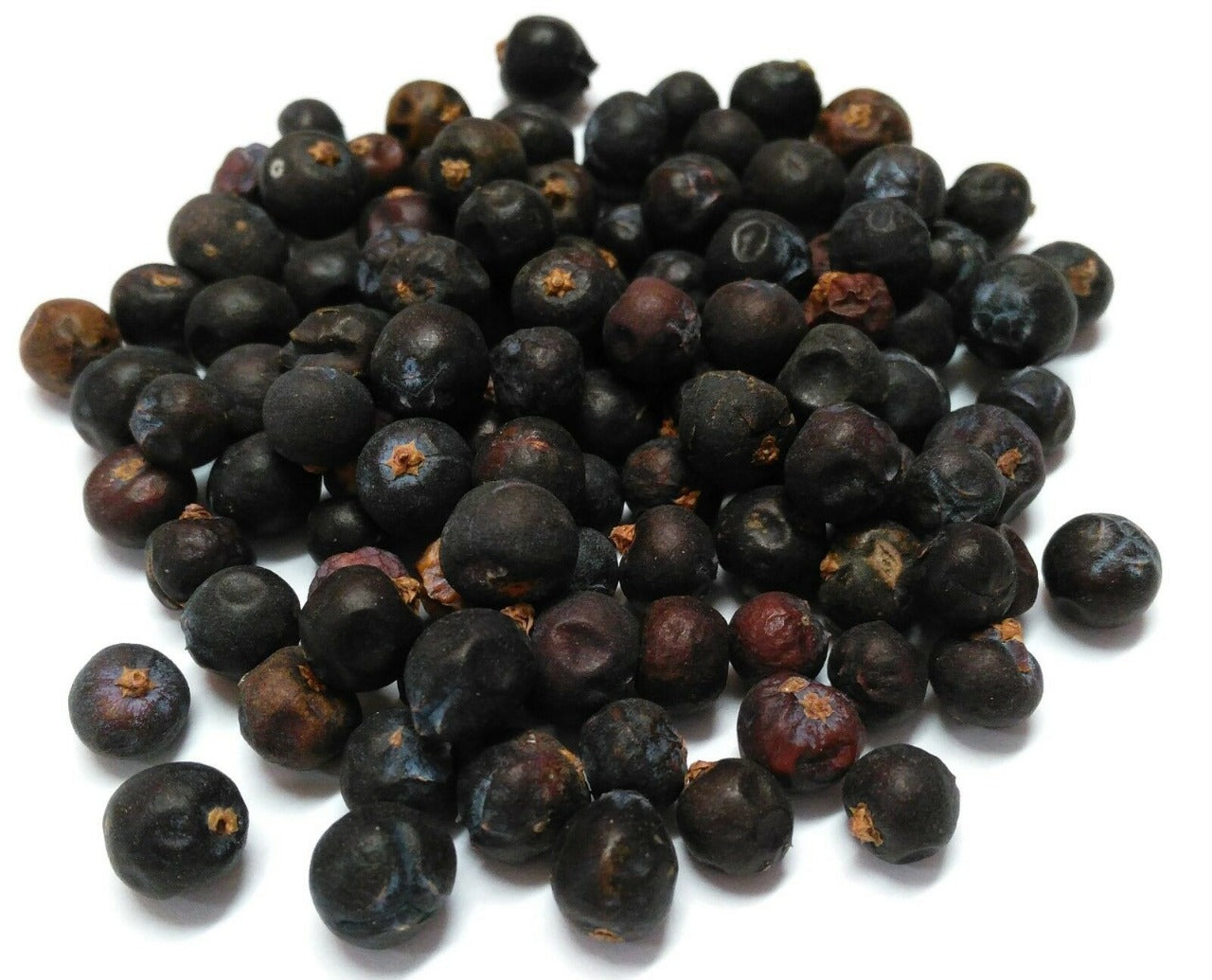 May 28, 2020
by

Abdullah Zafar
We commonly say juniper berries, but they are not berries at all. They are tiny cones of juniper bush instead and considered as a kind of citrus tasting spice. Juniperus communis is the scientific name of these berries and commonly found throughout the Northern Hemisphere. Classified in the spice category, berries are commonly used for cooking and preserving food items, and for flavouring drinks. The cone part of the juniper plant is the berry. It is small green in colour in the first year of growth that turns to bluish- black shade in the second year.
Juniper is a scented herb from an evergreen tree and grows in the temperate regions of North America, Asia and North Europe. These berries have sharp, piny and distinct taste and make a common addition to food items while cooking at a low flame. These berries are the best to consume when they are fresh. Try to purchase them from a local market. In case, you are unable to find them at a brick and mortar store, then buy juniper berries online in the UK.
Juniper berries commonly used for flavouring in:
Non-alcoholic beverages
Baked goods
Candy
Pickled foods
Gelatins and puddings
Candy
Meat product
Unique Ways to Use Juniper Berries during Cooking
These berries are extensively used as a flavouring agent in Northern European dishes especially in Germany, Scandinavia and Alsace region of France. The berries are staple food item for North American. Based on strong aroma and flavour, these berries are used in both crushed and whole form. They work well with richer meat items like a duck, lamb, wild boar or pork by offering a peppery balance to the dish. They complement the flavours of fresh fish and red meat both. The professional chefs prefer curing Salmon with salt and crushed berries to get aromatic and spicy flavour. The dark coloured berries are commonly added to marinades, stews or even stuffing. Simply add them to a pot of chilli, and relish the taste of ground smoked chilli peppers. Not to forget, these berries are favourite partner for sauerkraut or sautéed red cabbage.
Believe it or not; the professional chefs buy dried juniper berries online in the UK and use them as a standout ingredient in dessert offerings like pies and cakes. To enhance the slight citrus flavours of berries, another fruit like prunes or apples need to add. In gin, juniper berries are key flavouring agent. Let's take a look at some of the most common dishes where juniper berries steal the show.
Grilled Lamb Chops with Lemon Risotto: A perfect dinner dish, prepare rub for the meat with lemon peel, ground ginger and lemon thyme leaves. When all these ingredients are mixed together with honey and lamb, the lamb smells and taste lip smacking. Grilled lamb chops are served in many hotels along with lemon risotto as dried juniper berries perfectly balance the citrus and tangy flavour of the liquor.
Chicken in Red Wine: Cook the chicken at a low flame till it becomes tender and soft. Pour it into a casserole and throw some dried juniper berries so that the dish becomes aromatic and draws full flavours of the berries.
Method of Drying Juniper Berries
Juniper berries are easy to dry at home by using equipment like baking sheet and paper towels or bath towel. The technique is easy to understand and simple to follow:
Remove leaves, bugs, twigs, etc., from berries and spread them on a bath towel or on a paper towel.
Remove unripe berries that are green in colour. A ripe juniper berry is blue in colour.
Take a cookie or baking sheet, place the berries over it and allow it to dry at room temperature for minimum 3 weeks. Keep them away from the reach of pets and children.
Discard those berries that turn brown in colour or have bug holes.
Collect remaining berries and store them in an air-tight container at cool, dark and dry place.
For buying fresh and organic juniper berries online in the UK, look for a reputed online grocery store. Else you can purchase them from your nearest supermarket.